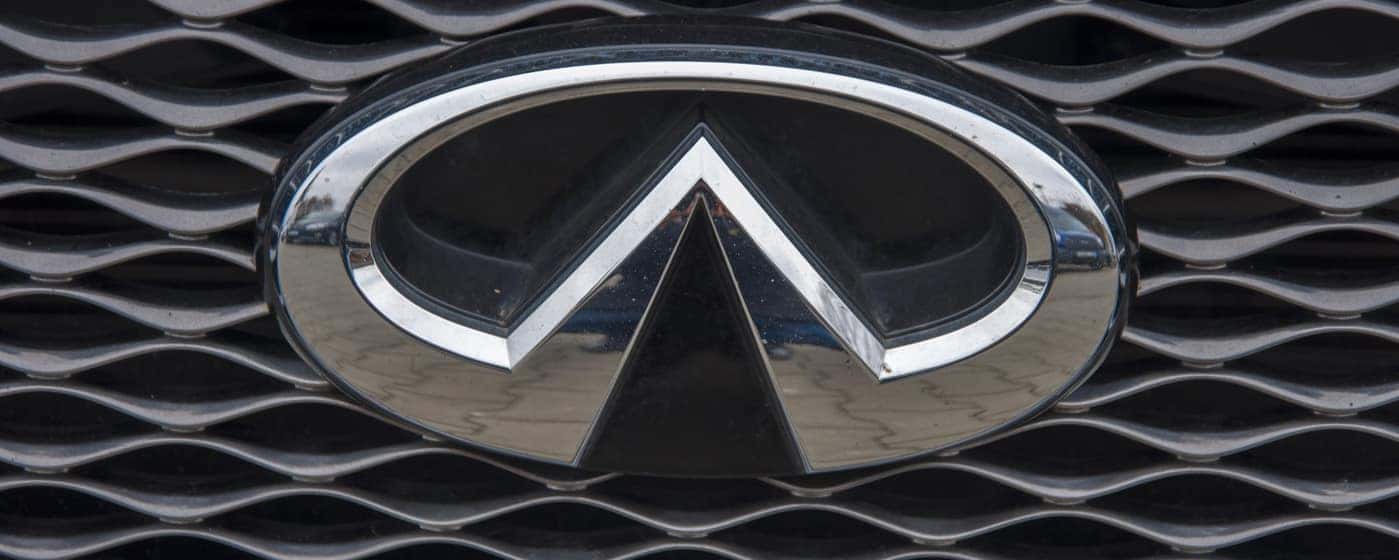 In 1985, Nissan's leaders spotted the opportunity to introduce an upscale brand to a market then dominated by German brands. A top-secret group of elite executives, designers, marketers, and others got to work on a performance luxury brand focused on human-centric design: INFINITI. Soon after, the brand had a badge design: two lines stretching toward a distant horizon — a graphic reflection of the INFINITI ethos.
The first two models launched with 51 dealers in 1987 and drivers from Palm Beach to Jupiter have been enjoying the INFINITI experience ever since. Read on for details about who makes INFINITI, and then explore our new inventory of luxury sedans, crossovers, and more!
---
Who Makes INFINITI?
Who makes INFINITI cars today? INFINITI is still a division of Nissan Motor Co., a Japanese automotive manufacturing company. The brand was officially launched in 1989, around the same time that Honda and Toyota launched their own luxury divisions, Acura and Lexus respectively. With competitors on the horizon, the INFINITI developers (known as the Horizon Task Force) decided to differentiate their brand with human-centric design.
What exactly is human-centric design? From intuitive, easy-to-use technology features to amenities that reflect the day-to-day needs of Port Saint Lucie drivers, you can see the results in every INFINITI interior. So if someone asks you, "Is INFINITI Nissan?", You'll be able to respond, "Yes."
What Are The Different Models INFINITI Makes?
When looking through all the INFINITI offerings, you want to find one that best matches your needs and lifestyle. Among the newest INFINITI models available are:
Sedans and Coupes:
The 2023 INFINITI Q50 is a quality luxury sedan that features a stylish design, coupled with the raw power of a standard 3.0-liter V6 Engine for exceptional performance.
A luxury coupe, the 2022 INFINITI Q60 is engineered to offer comfort and great capabilities with its built-in 400-hp engine.
Crossovers and SUVs
Providing style and the latest tech, the 2023 INFINITI QX50 allows for an integrated experience, whether driving, listening to your favorite songs, or getting directions.
Beyond being a luxury crossover, the 2023 INFINITI QX55 has an asymmetrical cabin design for superb comfort and quality performance.
Based on the Japanese concept of 'Ma,' or the 'pause in time or an interval in space,' the 2023 INFINITI X60 is designed as a place of comfort and support no matter where you're driving.
The premiere luxury SUV with a handcrafted interior, the 2023 INFINITI QX80 is geared towards providing the best features and support whether going to work or going out to dinner.
Where Are INFINITI Vehicles Made?
Now that you've learned who makes INFINITI, you may wonder where the models are actually produced. When it comes to who owns INFINITI, Nissan is still the parent company. That ensures that many models continue to be produced in Japan. However, a few models are produced in other locations. For a better overview, here's where every INFINITI model is currently produced:
INFINTI Q50: Made in Japan: Kaminokawa Tochigi Plant.
INFINITI Q60: Made in Japan: Kaminokawa Tochigi Plant.
INFINITI QX50: Made in Aguascalientes, Mexico at the COMPAS Plant.
INFINITI QX55: Made in Aguascalientes, Mexico at the COMPAS Plant.
INFINITI QX60: Made in the United States at Smyrna Assembly in Smyrna, Tennessee.
INFINITI QX80: Made in Yukuhashi, Japan at the Nissan Shatai Kyushu Plant.
More Fun Facts You Might Not Know About The INFINITI Brand
A Brand With an American Presence: INFINITI made its debut in November 1989 and has been a consistent winner with customers for over 30 years.
Not All INFINITI Models Are Sold Under the Same Name: Many INFINITI models are actually sold overseas under the Nissan brand, resulting in different names in key markets.
The Prefix System: Introduced in 2012, this allows for a distinction between all coupes and sedans which provides customers with an easier selection time.
INFINTI'S Global Ambassador: INFINITI signed former four-time Formula 1 racing champion.
15 Country Network: In its expansion around the world, INFINITI has a network in over 15 countries and continues to look towards emerging markets to showcase its luxury models.
Designed For American Buyers: Nissan actually launched the INFINITI brand with the goal of capturing the American market. It was not only a success in the U.S. but globally as well.
Fuel Efficiency: One of INFINITI's priorities over the year with their various models has been fuel efficiency. That way, you won't be desperately seeking a gas station.
Explore the INFINITI Lineup With INFINITI Stuart
Now that you know who makes INFINITI cars and what makes them special, it's time to find the model for you. Whether you're interested in a new model, an INFINITI SUV, or a CPO vehicle, browse our wide range of options, and contact our team for details. We're proud to offer new vehicle lease and finance specials to Stuart drivers, as well as car-buying tips and tools and more info about who owns INFINITI. Fill out the financing application to get the car-buying process started today!